Welcome to Aspiria MC
Aspiria is the premiere multiplayer experience for friendly, survival Minecraft! On our store you can purchase a variety of ranks, upgrades and addons to enhance your experience! We have been operating for over 8 years and strive to deliver the best adventures to our players.
Jump in and join the fun today: play.AspiriaMc.com
Featured Packages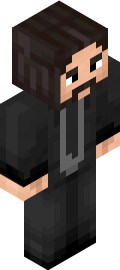 SirDeafie
Donated the most this month
Latest Purchases
TheGoblinMyth

26th Jan 23
We support all major credit cards. Payments are secured via Paypal & Stripe.